Mandeville Commercial Electrical Contractor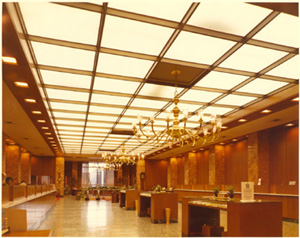 MK Electric Man is a well established commercial electrical contractor with many qualified tradesmen available to carry out industrial and commercial work. Our experienced electricians can deal with electrical installations, repairs and testing.
Regardless of the size of the client's site, we are able to develop a custom-designed response and evaluation which is carried out at predetermined intervals with the intention of reducing the probability of failure or reduction in the electrical system.
Our professional Mandeville commercial electricians are dedicated to providing the best in customer service and professionalism. That is why businesses in Mandeville continue to rely on MK Electric Man each time they need electrical service.
Our Slidell Commercial Electrical Repair Services Provide
Slidell Commercial Electrical Repair
Commercial Electric
Mandeville Electrical Contractor
Slidell Electric Repair
Electrical Contractors
Slidell Electricians
Electrical Services
Slidell Company Electrical
Electrical Repair
Commercial Electrical
Slidell Electrician
Mandeville Electrical Commercial
We Provide Commercial Electrical Repair in the Following Areas
Slidell, LA | Mandeville, LA | Covington, LA | Hammond, LA | Lacombe, LA | Madisonville, LA | Saint Tammany Parish, LA
Why Slidell Should Hire Us For Their Commercial Electrical Repair Needs
MK Electric Man employs trained and experienced Slidell electricians who are serious about our trade and profession. Compared to our competition we are the best price in Slidell for quality electrical service and installation. We are available to assist you with any electrical problem that may arise. MK Electric Man offers services to the homeowner and businessowners. We can handle your project no matter how large or small.
MK Electric Man can handle any electrical task no matter how complex it may be. Whether it's providing electrical repairs or performing electrical panel upgrades, we take our work seriously At MK Electric Man, our electricians are background checked and drug tested. We are licensed, bonded and insured and provide fast, reliable service, because our number one priority is respect for the home and the client.
Latest Articles
If you are like most homeowners, changing a light bulb is about the extent of your electrical repair abilities. Fortunately, there are qualified Slidell electrical repair contractors just a phone call away. [...]

Most New Orleans households and buildings regularly require electrical repairs. This is logical as electricity is always used for operating [...]
If you're looking for a professional electrician in Slidell, then please give us a call today at 985-882-4001 or complete our online request form.